Decatur Illini Club - Football Season Ticket Raffle
Tickets are only $10 each!

The Decatur Illini Club wants to put you in Memorial Stadium this Fall!
Winner will receive 2 football tickets and 1 parking pass for the 2016 football season.
Tickets are only $10!
Don't miss this chance to see 7 great games including North Carolina, Michigan State, and Iowa!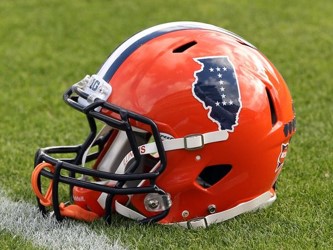 Raffle rules and entry information:
1: Email your name and phone number to decaturillini@gmail.com
2: Mail your ticket money (payable to Decatur Illini Club) to 4472 Hale Dr. Decatur, IL 62526
(money must be received by Thursday, September 1 at 3:00 p.m. to be entered)
3: Once your money is received you will receive an email with your ticket number to serve as proof of purchase.
4: People may purchase multiple tickets to improve their chances of winning.
5: Drawing will be held at 10:00 pm on Thursday, September 1.
I